Category:
Toddler Story Time & Reading
Astronauts read from Space!
Check out their page today!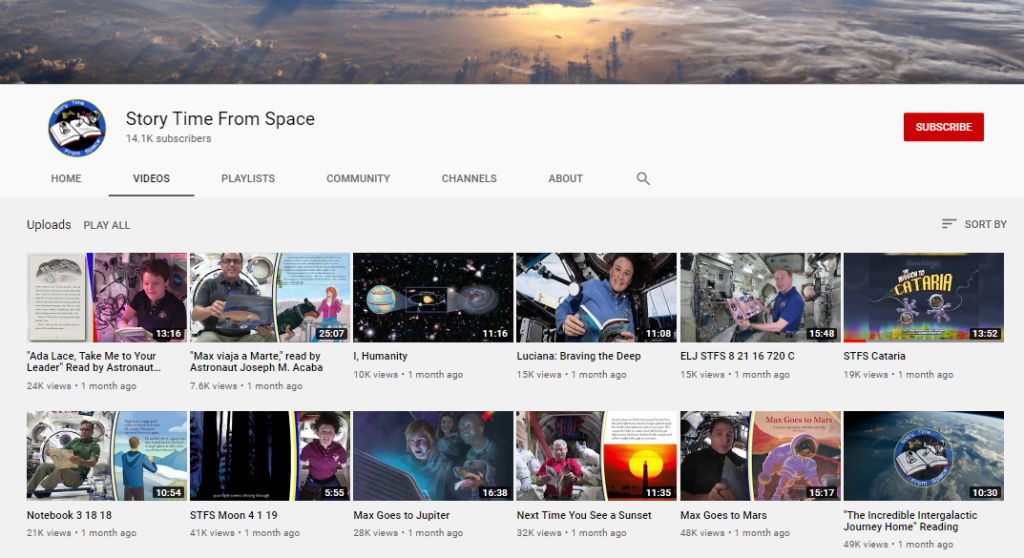 Storyline Online is available 24 hours a day
for children, parents, and educators worldwide.
For each book, a supplemental curriculum developed by a
literacy specialist is provided, aiming to strengthen comprehension
and verbal and written skills for English-language learners worldwide.
Visit Storyline Online at