*The following activities and resources are just for fun and to help inspire ideas for engagement and play!
Sign up for Vroom Tips
Vroom Tips help you do more with your shared moments. Add learning to mealtime, bath time, bedtime or anytime with 1,000+ fun, free activities!

Virtually visit a zoo or aquarium
The Smithsonian's National Zoo has webcams on its pandas, lions, and elephants. And the Georgia Aquarium lets you watch its beluga whales, penguins, and piranhas.
27 Indoor Activities For Kids Stuck at Home Because of the Coronavirus
Sample: Hopscotch! Check them all out here. (source: BuzzFeed)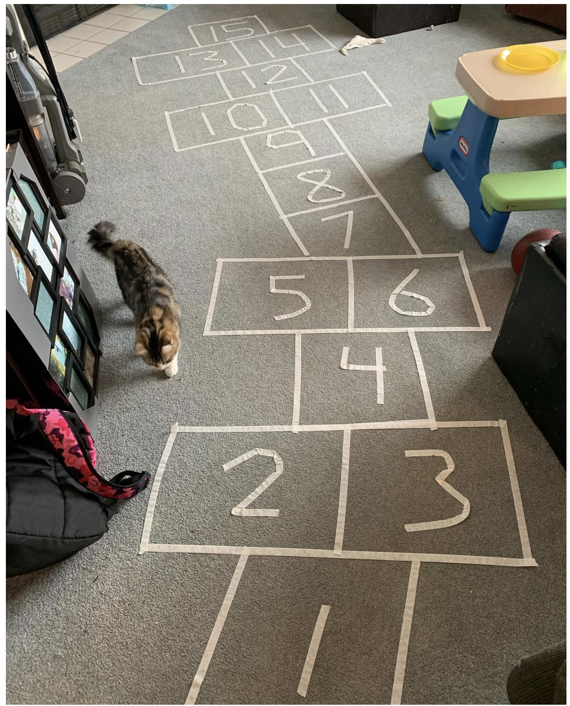 Storyline Online
Storyline Online is available 24 hours a day for children, parents, and educators worldwide. For each book, supplemental curriculum developed by a literacy specialist is provided, aiming to strengthen comprehension and verbal and written skills for English-language learners worldwide. Visit Storyline Online at storylineonline.net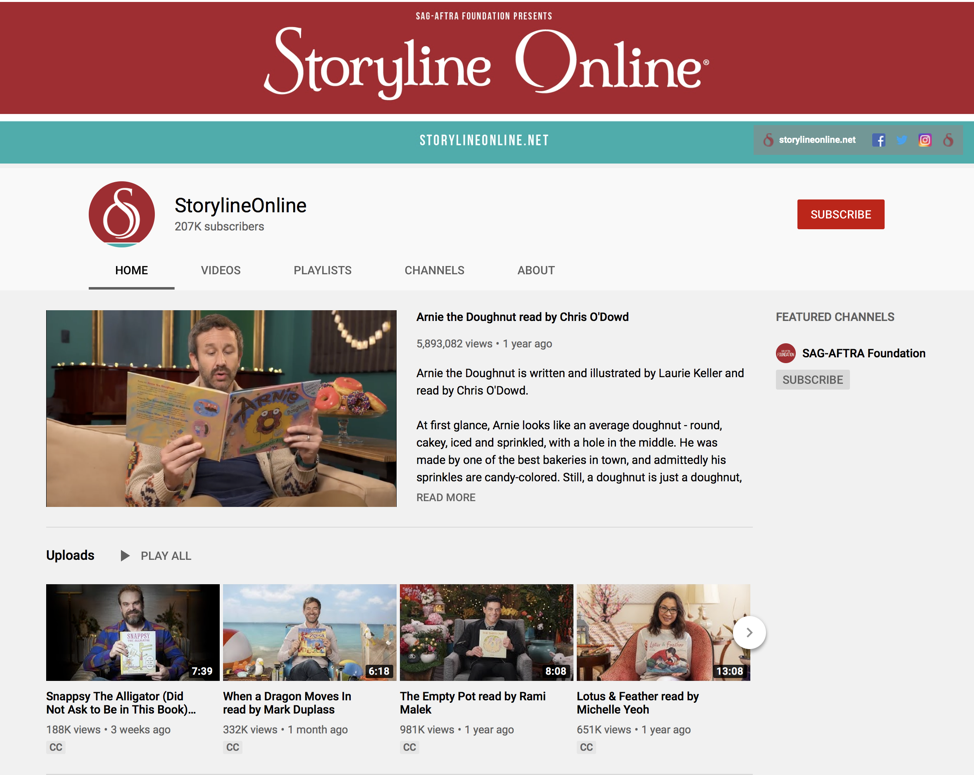 Story Time from Space
Astronauts read stories from space! HERE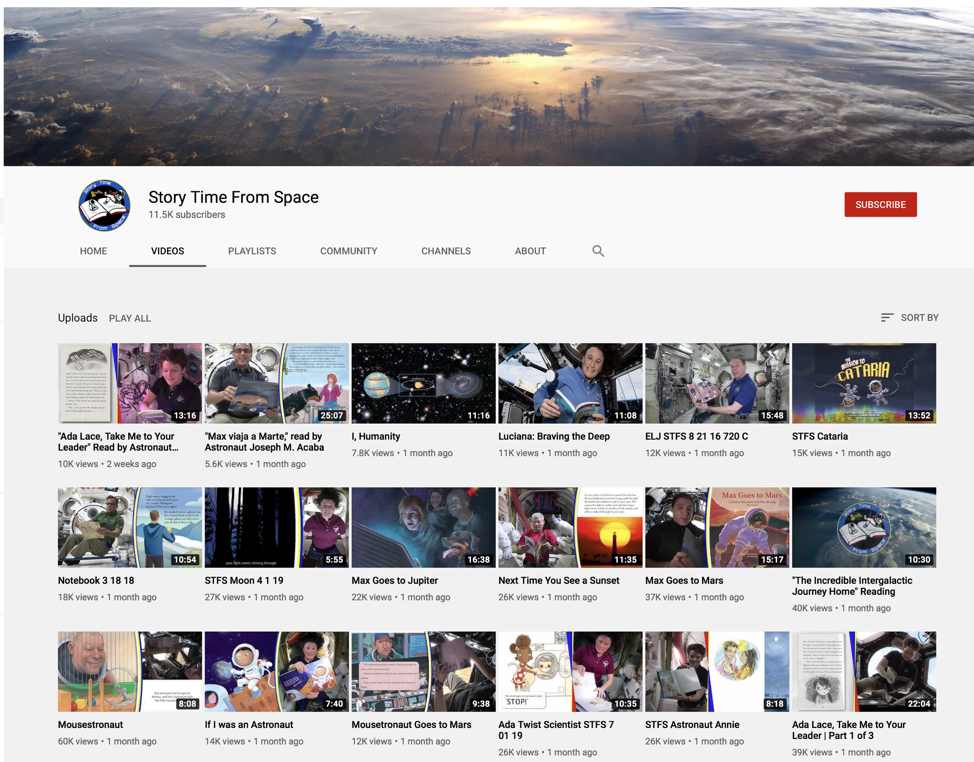 LUNCH DOODLES with Mo Willems
The Kennedy Center Education Artist-in-Residence, Mo Willems, hosts a daily doodle (weekdays) at 10:00pm PST.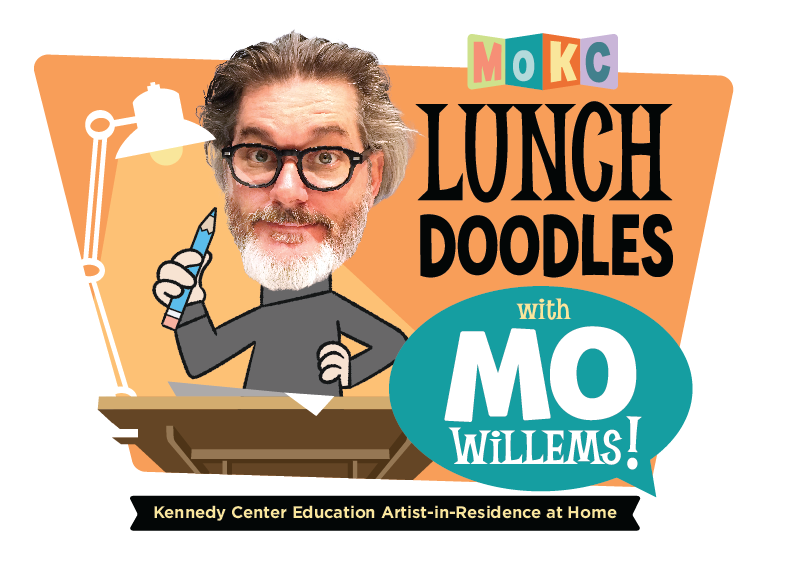 Teacher Tom
Preschool educator Teacher Tom's newly launched YouTube channel where he offers his tips for the parents of preschoolers who find themselves homeschooling during the coronavirus pandemic.

Virtual Musical Instruments
Play guitar, piano, drums, pan flute, or bongos, all virtually at VirtualMusicalInstruments.com!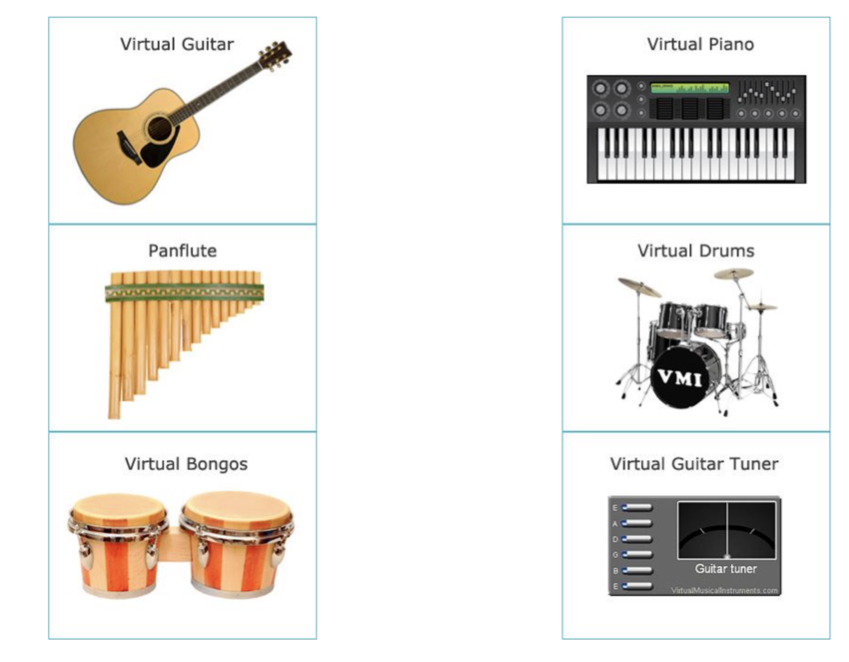 Toddler and Preschool Music with Amber Darland!
Join this fun Facebook group on Tuesdays & Thursdays at 10am pst for live fun, or join later to see the recording. Singer-songwriter + performer + kid enthusiast Amber Darland leads music class for you and your kiddo(s). Live streaming classes are being offered as a free service to everyone during this time!