Introducing Our Weekly Activity Kits
The bright, easily accessible downloads are packed with ideas to help children spark imagination, stay focused, and meet developmental goals through playful, music-fueled activities. Plus, they're a great way to promote family bonding. Feel free to distribute access as you see fit for the families you serve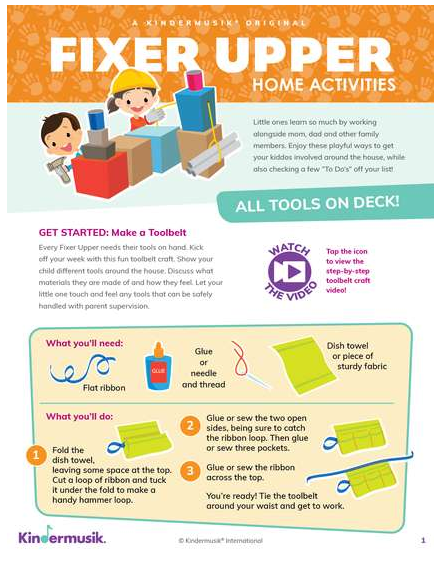 What Families Receive
Weekly emails with download links to the kits
Easy-to-follow craft instructions
How-to videos
Printable Activities
Ideas on how to reuse crafts
Suggestions for pairing activities with music
Helpful parenting tips
Streamable Kindermusik songs
And MORE!
How It Works
STEP 1: Share the link with families to sign up for weekly activities (try kinder musik home-activities) via social media, email, etc.
STEP 2: When a parent or caregiver signs up, they immediately receive the first set of activities via email. They will automatically receive subsequent sets in their inbox each week.
Help Families Fill in the Gaps!
Whether you're sticking to virtual learning, heading back to class, or a combination of both, these kits are just one more way to provide something educational, musical, and fun for families to enjoy this summer.