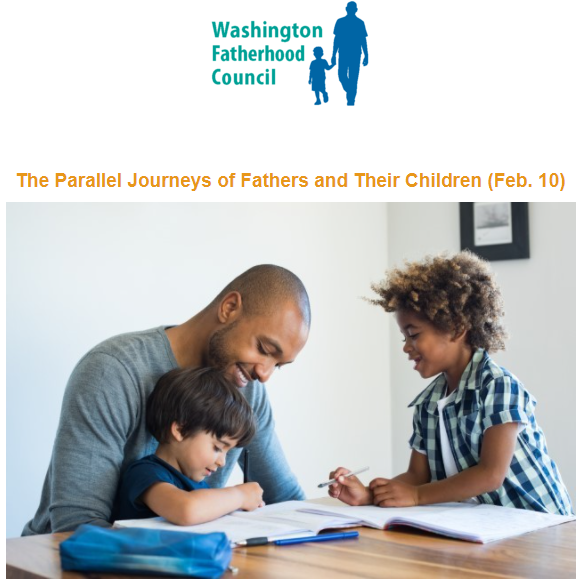 The Parallel Journeys of Fathers and Their Children is part of a learning series from the Washington Fatherhood Council. During this event, you will explore the developmental, emotional, and relational journeys of babies/young children and their fathers during the early years. You will reflect on how men are prepared and supported in becoming and being fathers, and how these experiences impact father-child relationships. 
February 10, 2022 at 11:30am via Zoom.
To learn more about this event and to register, click here.