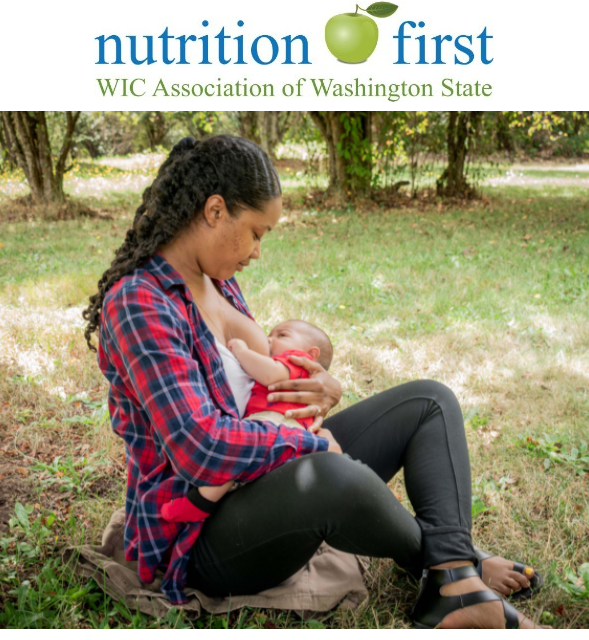 Trainings, Advocacy, and More!

We continue to celebrate breastfeeding and chestfeeding all month long. This week, August 25th-31st, marks Black Breastfeeding Week and this year's theme is The Big Pause: Collective Rest for Collective Power. Events will be held all week long and can be found at https://blackbreastfeedingweek.org/.
 
Locally, Mahogony Moms Community Coalition will be hosting events, including a daylong maternal child health conference THIS THURSDAY August 26th, "Shifting the Conversation: Black Voices Matter – Honoring the Stories and Lived Experiences of Black Birth Workers and Community."  Scholarships are available for birth workers. Contact breastfeeding.friendly@doh.wa.gov for more information.

(photo credit: Washington State Dept of Health) 
_______________________________________________________________

August Proclaimed Breastfeeding Month in Skagit County

The Skagit County Breastfeeding Coalition was instrumental in making this event happen. Read more here.
_______________________________________________________________

There is still time to join Nutrition First on September 21, 2021 for Advances in Lactation Support Conference!

This one-day virtual conference will cover topics including historical trauma and its impact on breastfeeding, Covid-19 and breastfeeding and more. Register in advance to attend live or to view the recordings for up to 3 months after the event.
*CERPS and CE credits for IBCLC and RD/RDN/DTRs pending.

Stay tuned for information about registering for Nutrition First's on-demand webinar Foundations in Lactation Support – coming soon!




Advocacy News

End Child Hunger:   Read and share this opinion piece in today's Seattle Times from the CEOs of Northwest Harvest and YMCA of Greater Seattle, and tell Congress to pass Sen. Murray's Stop Child Hunger Act and make Child Tax Credits permanent.

SNAP Benefit increase: Beginning October 1, 2021 SNAP benefits will increase by up to 25% thanks to a review of the Thrifty Food Plan upon which the program calculates allotment. Read more here.

Extend WIC CVB: Nutrition First joins the National WIC Association in urging Congress to extend the WIC fruit and vegetable cash value benefit (CVB) before it expires on September 30th. Read more here

Action Alert: Our friends at the Children's Alliance urge you to contact your elected officials to ensure that Congress crafts a budget that prioritizes kids. Here's a link to their action alert.
_______________________________________________________________



 

Meet Nutrition First Board Member Larisa Harvey

"I work at Pregnancy Aid – WIC in Snohomish County. I am the clinic IBCLC, Breastfeeding Coordinator, and Peer Counselor Coordinator. I've been here for 17 years (since 2004). I started as a PC, working with Michele Crockett.

My favorite part of working with NF is working on the conference and other education seminars. I also enjoy the Advocacy Days. It's a great group of folks and we are doing so much for Washington State WIC!
I love running. I run in several races a year (even did a couple of virtual races during lockdown). My favorites are relays. Running is a solo endeavor, but with a relay you also have a team to work with. I just ran Ragnar Northwest Passage, 200 miles from Blaine to Langley, with a 12 person team. It took us roughly 35 hours. We had a great time!!

I have run 3 full marathons and many, many 1/2 marathons (my second favorite race after relays). One year I ran a race every month. The farthest I have gone for a race was to Bergen, Norway, where I ran in the Floyen Opp, a 2-ish mile run up Mount Floyen. (I didn't actually go to Norway for the race, but found out it was happening when I would be there, so I signed up.)"
_______________________________________________________________

Check out the Nutrition First Job Board for new postings!