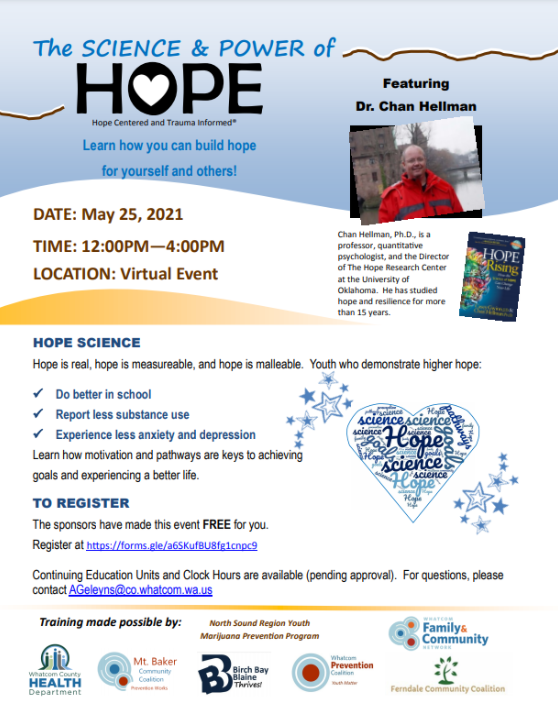 We are pleased to announce an exciting training opportunity on The Science & Power of Hope! Learn how you can build hope for yourself and others!

DATE: May 25, 2021
TIME: 12:00PM—4:00 PM
LOCATION: Virtual Event
HOPE SCIENCE– Hope is real, hope is measurable, and hope is malleable. Youth who demonstrate higher levels of hope do better in school, report less substance use, and experience less anxiety and depression. Learn how motivation and pathways are keys to achieving goals and experiencing a better life.
Space is limited and will fill up fast.  Click on the following link to register:https://forms.gle/a6SKufBU8fg1cnpc9

Continuing Education Units and Clock Hours are available (pending approval). For questions, please contact Ashley Geleynse at the Whatcom County Health Department at AGeleyns@co.whatcom.wa.us or 360-778-6066. 
---
Another training opportunity this Spring… Facilitate the Awesome! Be an amazing Resource to Teens.
Click here for more information on this upcoming training from our local WSU Extension.  
---