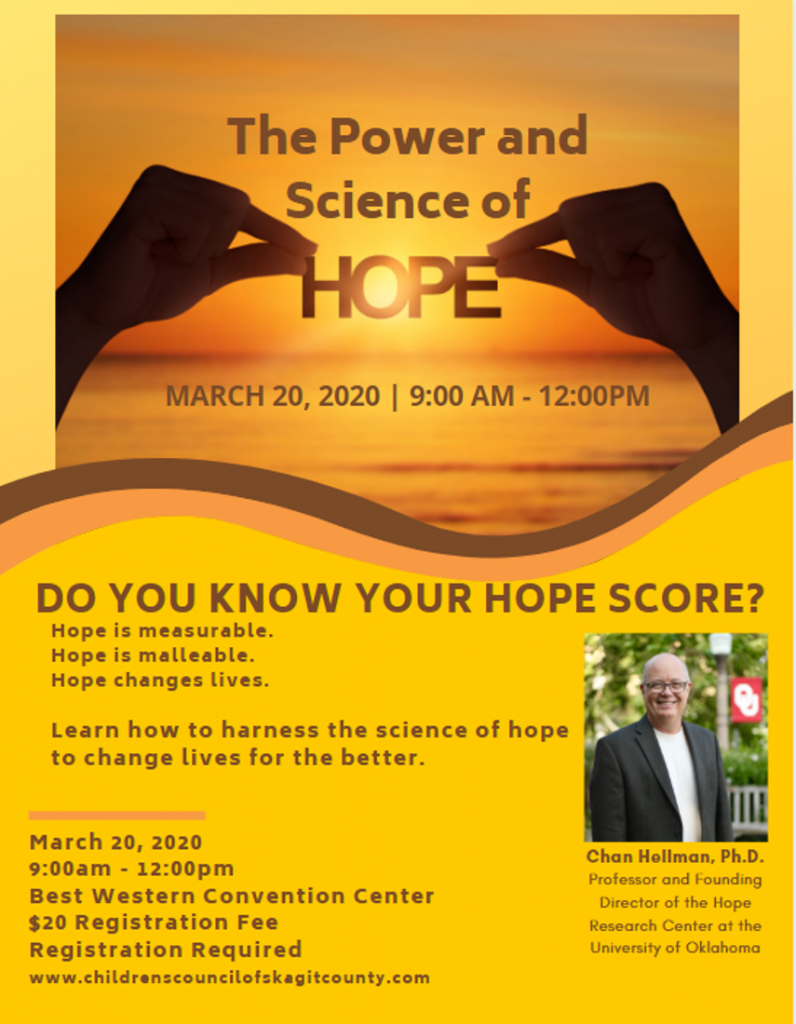 Register HERE $20 registration fee*
March 20, 2020 | 9:00am – 12:00pm | Best Western Convention Center
Hope is real, hope is measurable, and hope is malleable.  People who demonstrate higher hope report less substance use and experience less anxiety and depression. 
Dr. Hellman will explore how motivation and pathways are keys to achieving goals and experiencing a better life. Come learn how to apply the science of hope to your life and your work!

About the Presenter: Chan M. Hellman is a professor of social work at the University of Oklahoma and Director of The Hope Research Center. He has written more than 150 scientific publications and has presented at numerous national and international conferences worldwide. Chan's research is focused on hope as a psychological strength helping children and adults overcome trauma and adversity. Chan is the co-author of the award winning book "Hope Rising: How the Science of Hope Can Change Your Life" with his co-author Casey Gwinn published by Morgan James.
*Fee waivers available. Contact Lyndie Simmonds at lyndie.simmonds@unitedgeneral.org