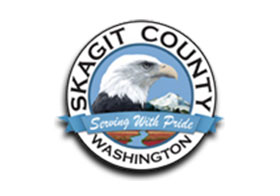 – Do you have someone in your life who is suffering from an addiction?
– Do you want to help, but just don't know how?
– You are not alone. This event is for YOU!
– Please join us for an informative, interactive presentation and regain your hope.
– Find out what you can do to strengthen our homes, neighborhoods and families.
Solution to Addiction
Wednesday, September 26, 2018 from 3:30PM – 8:00PM
Swinomish Casino & Lodge
Cost $10 until August 31st, then $20. The purchase of the ticket includes dinner.
Purchase Tickets

Why should I attend the Addiction Symposium? We all know someone struggling with substance use and addiction is among the most common, costly and challenging of all public health problems our community faces. And we need your help! Whether you personally struggle, have a family member suffering from addiction, or just want to be part of the solution, this symposium is focused on providing you the latest insights into the problem of addiction, as well as offering you practical, real-world ways in which you can help those who suffer. We want to do more than just talk about the problem; we want to create a community that supports long-term recovery:
Our keynote speaker: John Fitzgerald, PhD will kick off the evening by helping you understand more fully the complex problem of addiction. He will cover the role genetics, attachment, trauma, co-occurring disorders and the environment play in who goes down the path of addiction. And he will explain in clear language the latest science behind how addiction hijacks the brain, and what it means for treatment and long-term outcomes. Core drivers of addiction including shame, grief, and social isolation will also be addressed. And his talk will review the most common addictions, including both substance and behavioral, with an enhanced focus on opioids. Finally, he will wrap up by offering clear guidance on how to optimize addiction treatment. Expect to be engaged, challenged, moved, and most of all, empowered.
What is recovery: After dinner, Denna Vandersloot will clarify what we mean by recovery and we'll hear first-hand stories from people who have achieved long term health. We will also learn the how family and community play a critical role to their success.
Our call to action: We will explore options that each of us can do to make our community more "recovery oriented." You'll leave the symposium with proven strategies you can use to improve health outcomes on an individual level and within your broader community.