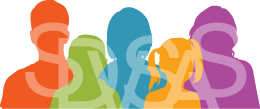 Skagit DVSAS provides confidential assistance for victims of domestic violence, dating violence, rape, child sexual abuse, stalking, elder abuse, sexual assault and sexual harassment.
Services include crisis intervention, emergency shelter, advocacy-based counseling, legal, medical and social services advocacy, support groups, children's advocacy and community education and prevention. All services are confidential and free.
Skagit DVSAS is currently seeking volunteers for the following positions:
• Direct Service Advocate
• Advocacy Center Volunteer
• Volunteer Crisis Hotline Advocate
Note: Some of these volunteer opportunities have a training requirement. All volunteers must complete and certify in their 42-hour Advocacy Core Training prior to service. The next training will be held in June 2018.
For more information about this opportunity contact Tabitha at volunteer_coord@skagitdvsas.org. To view and respond to this need directly click HERE.