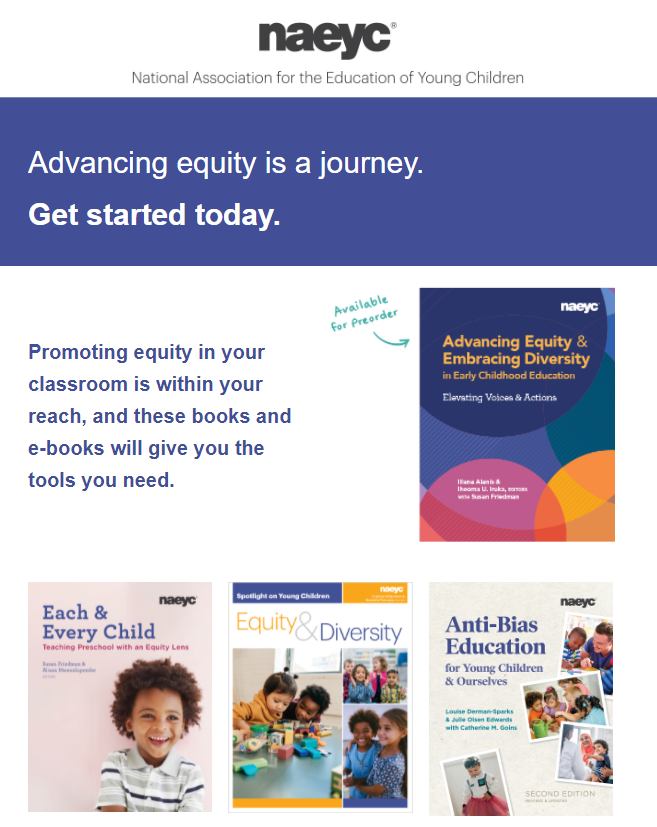 ---
Plus, extend your learning online!
On-Demand Mini-Course
Each & Every Child: Teaching Preschool with an Equity Lens
This module focuses on what equity work can look like for teachers working with children ages 3 through 5 on a day-to-day basis in the classroom. You will find strategies and tips for how you can support the learning and development of each and every child in your classroom through intentional play opportunities and guided instructional supports.
On-Demand Module
Culturally Appropriate Positive Guidance
This module provides teachers with classroom examples and practical strategies to enhance their awareness of how cultural practices are deeply embedded in children and families behavior. It includes an abridged version of the webinar, Culturally Appropriate Positive Guidance with Young Children, articles, and interactive elements.