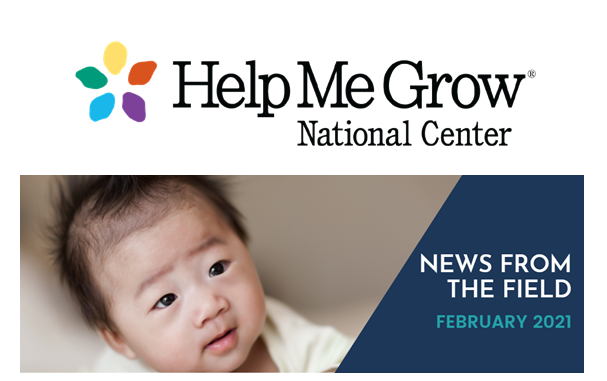 Centering Equity
---
Addressing Racial Inequities Laid Bare by COVID-19 Required a Renewed Commitment to Community Partnership
The COVID-19 pandemic's disproportionate impact on Black and Hispanic people and low-income communities only adds to the urgent need for health care systems to establish processes for community engagement. Center for Consumer Engagement in Health Innovation's new blog post urges health care organizations to partner with the people and communities they serve to efficiently and effectively address the intersecting issues of systemic racism, implicit bias, and resulting health inequities from COVID-19. 
---
To Protect Children of Color, Leaders Must Understand and Address Environmental Racism
A new blog post from Child Trends illustrates the lasting effects of policies and practices that disproportionately expose Black, Indigenous, and other communities of color to pollution and hazardous conditions in their homes, neighborhoods, places of work, and other parts of their lives. Despite the direct role of policy and regulations in shaping these hazardous exposures, the permanent effects are often left out of discussions addressing environmental issues like pollution and climate change. 
---
Integrating Racial and Ethnic Equity Into
Policy Assessments to Improve Child Health
Health Affairs introduces a framework that evaluates a policy's ability to reduce racial/ethnic inequities. This approach to health policy analysis can help organizations produce findings that hone in on the experience of vulnerable subgroups and increase attention to monitoring and developing programs to mitigate inequities. 
---
Combating Racism: The Role of the Pediatrician
When it comes to racism, there is no population more impressionable and affected by their surroundings than our nation's children. An article recently published by Pediatric Research advocates for breaking the cycles of racism endured by Black children. This article inspires clinicians to devote time and effort to address their own racial biases and provides actionable steps to break these biases that perpetuate racism in healthcare settings.  
---
Resources to Support Your Work
Leveraging Value-Based Payment Approaches to Promote Health Equity: Key Strategies for Health Care Payers
The Medicaid program is uniquely situated to address health-related disparities given its role in delivering care to individuals with low income. Value-Based Payment can be an effective tool in designing equity-focused payment and contracting models. This report, authored by the Center for Health Care Strategies, identifies six connected strategies to guide payers – including Medicaid agencies and managed care organizations – in developing equity-focused value-based payment approaches to mitigate health disparities at the state and local levels. 
---
Start Early's Building Resilience Series 
Start Early's Building Resilience Series is a free quarterly webinar series where early childhood experts across policy, programs, and state systems discuss their experiences with Early Head Start Child Care Partnerships. The first discussion touched on many relevant and timely themes within the early childhood education sector, including the impact of the ongoing COVID-19 crisis on the child care industry. 
---
The Need for New Cost Measures in
Pediatric Value-Based Payment
Value-based payment reform is gaining momentum as healthcare stakeholders seek to reduce costs and improve quality. Reforms have not been evenly distributed with most alternative payment models being focused on adults rather than children. This represents a missed opportunity, as early life interventions can significantly improve children's cognitive and behavioral development resulting in reduced costs over a lifetime. The latest paper from Pediatrics describes the need for new cost measures to better capture the value of children's healthy development and promote greater investment for preventive interventions during this important life stage. 
---