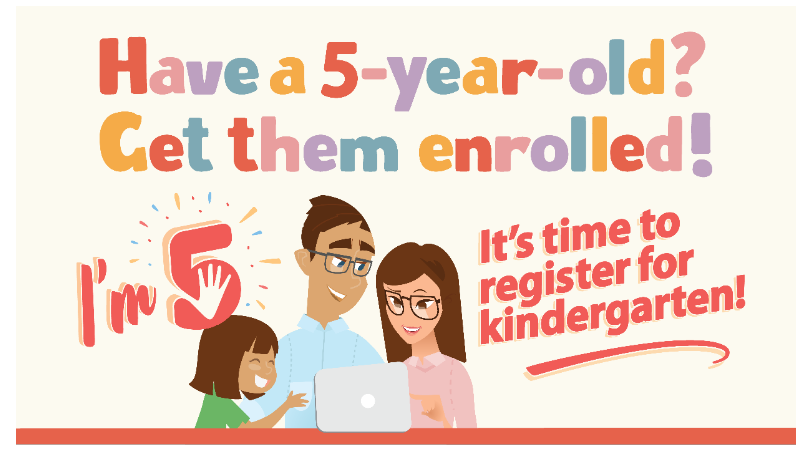 Kindergarten Registration for the 2021-22 School Year Has Begun
Anacortes, WA– School districts across Northwest Washington are now registering kindergarten students for the 2021-22 school year. While school may look different because of the COVID-19 pandemic, classes (whether remote, in-person or a combination of both) will still begin in the fall.
Families with children who are five years of age by September 1st should start the registration process now for Kindergarten. Children who will be six years old by September 1st can register for first grade whether or not they have attended Kindergarten.
Begin by determining the school district in your county of residence (NWESD school district sites are included here). Then contact that school district to determine specific registration steps. In many cases, kindergarten registration can be completed online.
NWESD regional school district K registration hub
The following are overarching guidelines that most districts follow, please check with your individual district for specific requirements.
Registering your child early will help school districts determine needs for space, staff, and options (remote, hybrid, in-person)
To register your child, most districts request proof of age and immunization records.
A child must be five years old before September 1, 2021to be entitled to enter kindergarten, except under special circumstances*
After a child has been registered for kindergarten in their assigned district, most districts conduct a school visit, but during the pandemic, this visitation may be conducted virtually. You can find out a district's process and protocols by getting in touch with your district of residence.
Considerations for families of young school-age children:
Schools and districts around the region are working hard to ensure the safety of all students and have been extremely successful in keeping safety and health at the forefront of decisions about the methods of learning offered. Each district makes these decisions with input from community members and public health officials.
Social and emotional learning are essential pieces of young children's development. Fostering relationships and learning alongside peers their same age is an important component of that development. Schools are natural places for children to engage, learn, and grow together.
*School districts may adopt regulations that provide for a screening process and/or instrument(s) that measure the ability or the need, or both of an individual student to succeed in earlier entry according to the option for exceptions to uniform entry qualification requirements (WAC 392-335-025).
For more information please contact your local district
---
Graphics prepared by the School Communications Collaborative
About the NWESD
Located in Anacortes, the NWESD is one of nine Educational Service Districts in Washington State. The NWESD serves 35 school districts and tribal compact schools in Whatcom, Skagit, Snohomish, Island, and San Juan counties, providing leadership and cooperative services to the educational communities in the northwest region. www.nwesd.org.
Contacts
Sarah Southard, NWESD Director Early Learning & Migrant Education Program
ssouthard@nwesd.org | 360-299-4045
Jessica Owens, NWESD Communication Specialist
jowens@nwesd.org | 360-299-4714