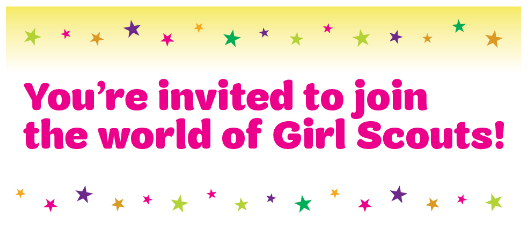 FUTURE GIRL SCOUT: You're invited to try Girl Scouts at one of our upcoming parties.
These parties are a great opportunity to learn about what Girl Scouts of Western Washington has to offer. Come discover the importance of the inclusive environment of Girl Scouts where you can try new things, develop a range of skills, take on leadership roles, and just be yourself!
Bring a friend, make new ones, and have FUN: it's all free!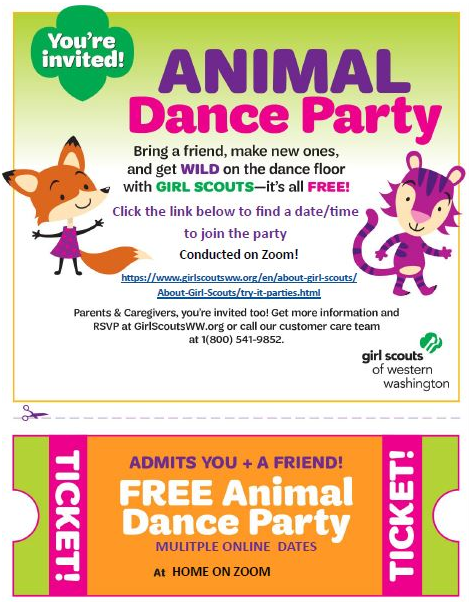 Oct. 20 – Tuesday 5:30PM-6:30PM
Oct. 28 – Wednesday 3:30PM-4:30 PM
Nov. 14 – Saturday 10:00 AM-11:00 AM
Nov. 17 – Tuesday 5:30PM-6:30PM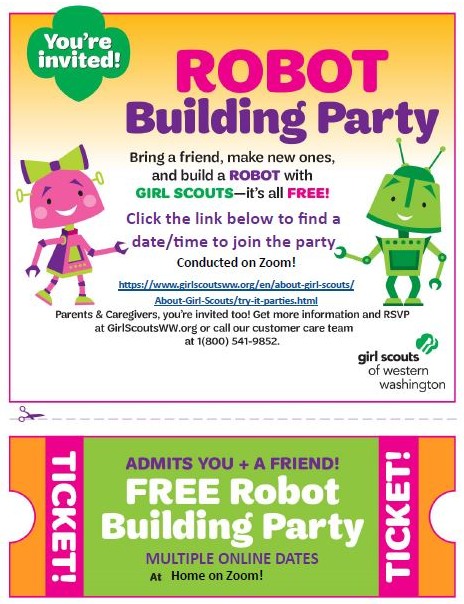 Oct. 21 – Wednesday 3:30PM-4:30PM
Oct. 24 – Saturday 10:00AM-11:00AM
Oct. 27 – Tuesday 5:30PM-6:30PM
Nov. 11 – Wednesday 3:30PM-4:30PM
Nov. 18 – Wednesday 3:30PM-4:30PM