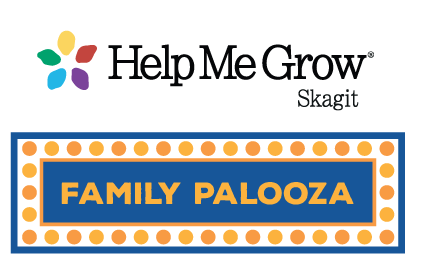 Family Palooza is taking you on a resource & information
adventure right from the comfort of your home.
---
Family Palooza Interactive Resource and Activity Map is the place to find everything you need as a parent in one location. "Travel" around Skagit County to learn more about organizations that provide:
• Basic Needs: Food, clothing, housing and diapers

• Pregnancy and Breastfeeding: Services, information & resources
for pregnant and postpartum women

• Family Support: Support and classes for parents and caregivers

• Health and Wellness: Information on health insurance & referral to providers

• Kindergarten readiness: Information on Kindergarten registration
and resources to prepare your child for elementary school

• Child Care/Early Learning: Info on childcare, playgroups & other resources

• Special Needs: Educational and therapeutic programs for children
with special needs and support programs for parents

• Family Fun: Local resources for events, activities
and businesses just for kids and their families
Explore the interactive map & you will have an opportunity
to win $10-250 in gift cards. After you have checked out the map, take the Palooza Map Survey and you will be entered to win. One entry per family.
ENGLISH: Family Palooza Resource and Activity Map – Survey