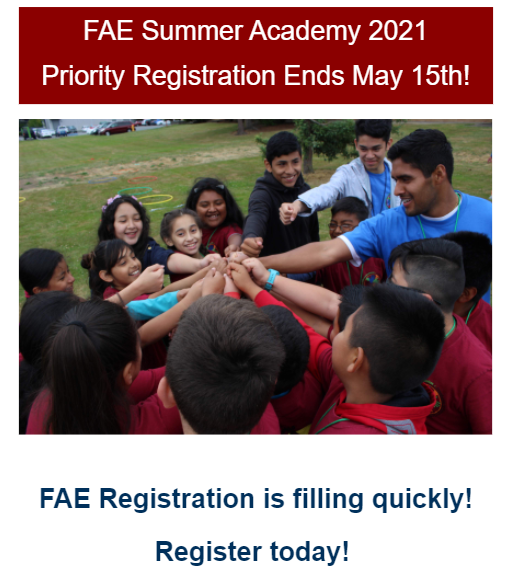 FAE Summer Academy's priority registration closes May 15th!Students will have the opportunity to grow, learn, and make new friends! The FAE Summer Academy provides 5-weeks of fun and challenging summer learning for low-income children in our Skagit Valley communities. This summer the program will be held at Little Mountain Elementary in Mount Vernon.

Certified teachers and college fellows, who are studying to be teachers, incorporate literacy and reading into curriculum based on Science, Technology, Engineering, and Math. We also include enriching activities such as music, art, and field trips!

The mission of FAE is to provide empowering educational experiences for low-income children and families and to build a community that realizes its full potential supported by a network that encourages leadership and lifelong learning.