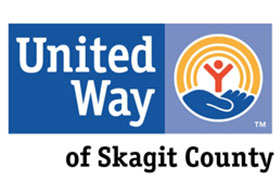 Position Summary
The Early Childhood Information & Resource Coordinator (EC Info & Resource) works closely with the Executive Director to develop and maintain a formalized information and referral system of early childhood services/resources/supports. S/he then meets parents/caregivers where they are and shares the information in ways that are easy to understand and act upon. The best fit for this job is passionate about connecting families with young children with the wealth of services and information available in Skagit County. The successful applicant understands parents and children and connects with them in a respectful, caring manner. Our goal is that, by 2025, ALL Skagit Children entering kindergarten are ready to learn!
Job Duties and Responsibilities
1) Working with the Exec Director and others, develop and maintain a formalized information and referral system of early childhood services/resources/supports.
o Gather & organize list of services, online resources, and other available materials
o Create appealing, easy-to-use handouts
2) Collaborate (with Children's Council, Public Health, etc.) to identify the most effective outreach methods and relevant information to be communicated, putting technical information into clear and compelling terms and identifying appropriate strategies
3) Share with parents/caregivers information of services available in Skagit County for children birth to kindergarten and their families.
o Visit places where parent/caregivers are and connect one-on-one (such as special events, regular sessions at places such as libraries, nonprofits, Pediatricians / GP doctor offices
4) Assist with developing public & parent engagement, and creating marketing and branding strategies to make information understandable, engaging, and accessible. Make recommendations regarding strategies to better communicate with various target audiences.
5) Assist with external First 1,000 Days communications, conventional and social media, and promotional messaging.
o Co-produce (with UWSC development staff and Children's Council members) the monthly eNews and quarterly print newsletter, articles, social media posting, letters, etc.
6) Look for and write grants for early childhood programming
7) Support United Way events as well as partner agency activities.
8) Participate in United Way team meetings as well as regular connection with Skagit County Public Health and reflective supervision support.
9) Produce data reports.
Education and Experience
• Bachelor's Degree in early childhood ed, health, or marketing preferred. Or, a combination of relevant education/experience
• 1-3 years of relevant early childhood service experience
• Fully proficient with Microsoft Office
• Knowledge of print, media and/or public relations
• Strong verbal and written communication skills
• Knowledge communications principles, tools and strategies
• Proficient in social media advocacy for professional organizations
Key Attributes
• Excellent interpersonal, written and verbal communication skills
• Desire to make lasting positive change in Skagit County
• Thrives in a fast paced, team environment
• Social Media expertise preferred
• Strong customer service mentality – Listen intently with a focus on service
• Strong time management and prioritization a must
• Attention to detail
Logistics/benefits:
• This position reports to the Executive Director
• Salary $40-50,000 depending on experience.
• Vacation and personal leave; Medical/dental/vision/retirement benefits provided
Submit a letter of interest and a full resume to job@unitedwayskagit.org. Position open until filled; screening begins August 6th.