Core Academy Training
NACP Pre-Approved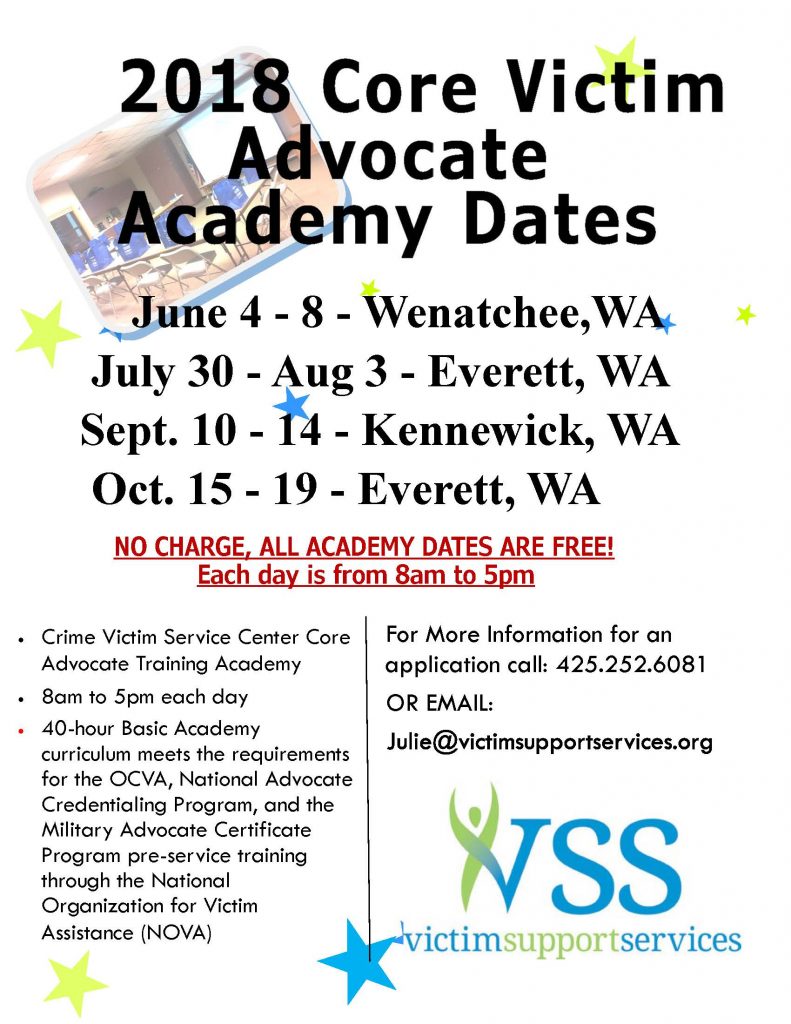 Victim Support Services Core Academy training is NACP (National Advocate Credentialing Program) Pre-approved! What that means is any individual that completes our core training can apply to be a nationally credentialed advocate. When you're a credentialed advocate, you have the benefit of enhanced recognition, credibility and mobility in the victim assistance field.
We have four NACP pre-approved trainings coming up. Since it is nationally credentialed, Core Academy is now 40 hours as opposed to 32 hours. If you have any questions please contact our Director of Victim Services/Training, Julie Thomas, by phone at 425.252.6081 or email julie@victimsupportservices.org.