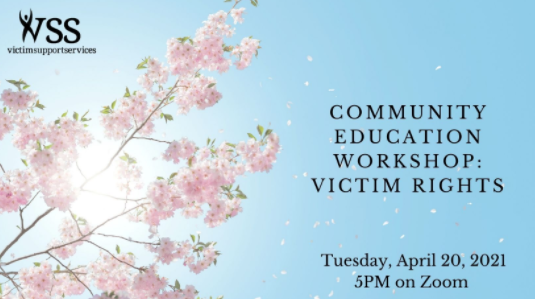 Join us for a FREE virtual Community Education Workshop!
Every April the office for Victims of Crime leads communities in their yearly observances of National Crime Victims' Rights Week (NCRW). This year NCVRC is April 18-24, and the the is "Support Victims, Build Trust, Engage Communities."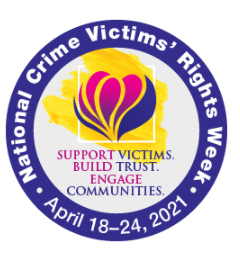 NCVRW is designed to promote victims rights. In that spirit, VSS is hosting a FREE workshop on Victims Rights on April 25th.
The one-hour workshop will be hosted by Amanda Petrowski, the Snohomish County Victim Services Coordinator. During the workshop, Amanda will be giving participants a look into Washington State's Crime Victims Bill of Rights.
The best part, is that this event is open to anyone who is interested in learning!
The workshop is coming up quicly, so be sure to register today! Have any questions, or trouble registering? Email Amanda at amanda@victimsupportservices.org