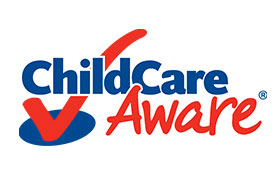 A Literary Adventure with Kat Kayser
Let the wild rumpus start! This training will support teachers in developing an engaging storytelling experience for children. Teachers will learn how to have fun with active communication centered around children's literature and gain skills in creating a relaxed atmosphere during large and small group reading.
Date: August 21, 2018
Time: 6:30 p.m. – 8:30 pm
Cost: $20
STARS: 2 hours
Location: Mt. Vernon
Trainer: Kat Kayser
Register: Here Online
Child Care Basics
Child Care Basics is a Washington State 30-hour required training for Child Care Center and Family Home Child Care Staff.
Child Care Basics prepares early learning professionals to care for children as they gain knowledge about child development, planning engaging activities, guiding appropriate behavior, and maintaining healthy environments. Child Care Basics is based on the Washington State Core Competencies for Early Care and Education Professionals. Interactive learning activities, video clips, discussion questions, and additional resources provide a variety of learning opportunities. The curriculum is designed to meet the needs and licensing requirements of both child care center staff and family home child care providers.
* Dates: August 25
September 8
September 22
*all dates must be completed to earn credit
Time: 9:00 a.m. – 4:00 p.m.
Cost: $250. Fee reimbursement is available through MERIT
Trainer: Anastasia Vitovitz
Register: Here Online
Time Attendance Trainings
This is the initial training for DCYF's new electronic training system. It is an alternative to the online class, but you do not need to do both the online and in-person sessions, as they are essentially the same. There is no registration for this class and no STARS hours provided. Space will be available on a first-come, first-served basis. Please bring your STARS and SSPS number. If you have already taken the training but need additional support, check our calendar for a Learning Lab or contact your Early Achievers coach for technical assistance.
For more information, please see https://www.dcyf.wa.gov/services/early-learning-providers/electronic-attendance-system
Child Care Aware of Northwest Washington will host two Time Attendance Trainings:
August 23 – Everett
Everett Public Schools Community Resource Center
Silver Lake Room
3900 Broadway
Everett, WA 98201
6:30 p.m. – 8:30 p.m
August 25 – Lynnwood
Alderwood Business Center Board Room
Building A
3400 188th St SW
Lynnwood, WA 98037
9:00 a.m. – 11:00 a.m.
Time Attendance Learning Labs
Before attending a Learning Lab, Providers must:
Have attended an Electronic Attendance Training, in person, online or self-paced
Have received their log in number for KinderConnect, KinderSign, KinderSmart Software
Bring their device they plan on using for the KinderConnect, KinderSign, KinderSmart Software
Register for Learning Labs at https://www.surveymonkey.com/r/EASLearningLab
Bring their SSPS number and STARS Number
August 8 – Mt. Vernon, traducción proporcionada
Child Care Aware – Skagit Training Room
415 W. Gates Street
Mount Vernon, WA 98273
September 13 – Lynnwood
Alderwood Business Center
Board Room, Building A
3400 188th St SW
Lynnwood, WA 98037