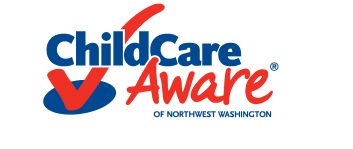 Featured Trainings
Through the Night: Documentary and Panel to Discuss
May 20, 2021
6:30 pm – 7:30 am
Sue Duncan and Kristen Marere
FREE
STARS: 2

DETAILS: Register for this event to receive your link to the screening of Through the Night. You may view the film anytime between May 7– May 14, 2021. If you would like to earn STARS hours, join us on a virtual Zoom session for a panel to discuss and reflect on key themes and takeaways.
 
You can also access the film for free via PBS until June 9.
 
Film Synopsis
To make ends meet, Americans are working longer hours across multiple jobs. This modern reality of non-stop work has resulted in an unexpected phenomenon: the flourishing of 24-hour daycare centers. Through the Night is a verité documentary that explores the personal cost of our modern economy through the stories of two working mothers and a child care provider – whose lives intersect at a 24-hour daycare center.
 
The film follows a mother who works the overnight shift at a hospital; another holding down three jobs to support her family; and a woman who for two decades has cared for children of parents with nowhere else to turn. Over the span of two years, across working holidays, seven day work weeks, and around-the-clock shifts, the film reveals the personal cost of rising wealth inequality in America and the close bonds forged between parents, children, and caregivers.
 
Learn about the film's impact campaign at www.throughthenight.com
Introduction to Best Practices – Routines and Transitions
May 18, 2021
6:30 pm – 8:30 pm
Sue Duncan
$10.00
STARS: 2

In this session, participants will identify and apply knowledge of best practices around routines and transitions. Transitioning from one activity to another can be challenging for children and adults, while routine activities can seem drab or boring. Engaging children in meaningful interactions can enhance learning, decrease challenging behaviors, and improve the productivity of early learning settings. Come and explore how you can engage in powerful interactions during routines and transitions.  
Explorando la Naturaleza (Spanish only)
19 de mayo, 2021
6:00 pm – 8:00 pm
Maria Salazar
$10.00
STARS: 2

Aprenda como usar el currículo de Growing Up WILD y ayude a los pequeños a hacer conexiones con el mundo natural, a hacer preguntas y encontrar soluciones usando prácticas apropiadas de acuerdo a la edad de los niños. El currículo incluye literatura, matemática, ciencia, arte, desarrollo físico y social emocional.
Paint to Learn!
June 3, 2021
6:00 pm – 8:00 pm
Elyssa Yunker and Sue Duncan
$10.00
STARS: 2

Join us as we walk through how to host your own Paint To Learn event. Paint to Learn integrates art and STEM learning concepts in fun and creative activities. Be prepared to experience this training through the eyes of a child—hands-on participation required and materials will be provided! Learn more information about the Paint to Learn program here: https://www.kbtckids.org/paint-to-learn 
Online Training Support

All of our trainings will continue to take place as live, online sessions via Zoom video conferencing. If you would like assistance registering for classes or have questions about Zoom, please contact Program Assistant Sue Duncan at sue_duncan@oppco.org or (360) 603-6179 from 8 am – 3 pm Monday – Friday.
Thank you!
Child Care Referrals
 
Do you remember the last time you updated your referral profile with us? You may have already been reached out to by one of our staff. We do this every year to make sure your information is being shared correctly.

We know that many programs are struggling with low enrollment numbers due to COVID-19. If you are an owner or director with vacancies to fill, we encourage you to review your Child Care Aware of Washington profile to update your information and ensure that your program has accepted both the data sharing policy and the box to receive referrals.
 
Click here to request the link to update your program profile

Questions? Email Sue Duncan at sue_duncan@oppco.org