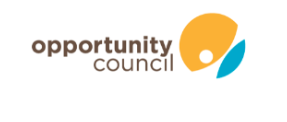 All of our trainings will continue to take place as live, online sessions via Zoom video conferencing. If you would like assistance registering for classes or have questions about Zoom, please contact Program Assistant Sue Duncan at sue_duncan@oppco.org or (360) 603-6179 from 8 am – 3 pm Monday – Friday.

Featured Trainings
Introduction to Best Practices – Math and Science
June 9, 2021
6:00 pm – 8:30 pm
Jaime Thompson
$15.00
STARS: 2.5

This session of the Best Practice Series introduces best practices for engaging math and science learning in early childhood settings. Participants will explore what the research says about early math and science experiences, and how enriching materials and quality adult-child interactions can support math and science development throughout the day. This can ensure that children will gain the foundational skills and dispositions that will support their future success.
Inspiring Peak Performance: Competence, Commitment, and Collaboration Series
June 16, 2021
1:00 pm – 3:00 pm
Julie Wasilewski and Jamie Ashton
$40.00
STARS: 6

Imagine what your program would look like if it were a true professional learning community—a place where teachers see each new day as an opportunity to expand their competence and confidence and support one another in moving toward a shared vision of program excellence. This workshop presents five strategies, including developmental supervision, teacher induction, individual learning plans, peer learning teams, and 360-degree feedback, that together will help you build teacher competence, strengthen staff commitment, and expand opportunities for collaboration to make that vision come alive.

*Register soon! Registration closes June 9.
Mindful Touch and Gesture with Infants and Toddlers
June 23, 2021
6:00 pm – 8:00 pm
Jordyn Laughlin and Esther Iles
$10.00
STARS: 2

Through the use of our hands, we not only feed, dress, and play with infants and toddlers, but also communicate care, security, and safety. Non-verbal communication like touch and gesture is powerful in supporting a child's participation, independence, and cooperation. During current times with mask-wearing, this communication is especially vital for teachers to convey to children that they are accepted for who they are and have a voice and place in the world around them.