The BUILD Initiative is thrilled to open registration for our annual conference, BUILD 2021: Reinvent Early Care and Education Quality Improvement to Advance Racial Equity. Join us virtually on July 19 for one of seven pre-conference sessions, and July 20 – 22 for more than 30 learning sessions, a conversation with Ibram X. Kendi, a closing plenary featuring Anna Deaveare Smith, networking opportunities, and opportunities to engage with conference sponsors.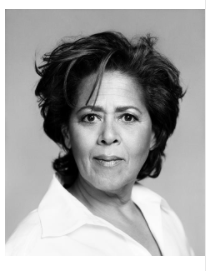 About Ibram X. Kendi 
Ibram X. Kendi is one of America's foremost historians and leading antiracist scholars. He is a National Book Award-winning and #1 New York Times bestselling author of seven books. Dr. Kendi is the Andrew W. Mellon Professor in the Humanities and the Founding Director of the Boston University Center for Antiracist Research. He is also the 2020-2021 Frances B. Cashin Fellow at the Radcliffe Institute for the Advanced Study at Harvard University.Dr. Kendi is a contributor at The Atlantic and a CBS News racial justice contributor. He is the host of Be Antiracist with Ibram X. Kendi, a new podcast launching on June 9 with Pushkin Industries and iHeartMedia. In 2020, TIME Magazine named him one of the 100 most influential people in the world. Read more. About Anna Deaveare Smith
Anna Deavere Smith is an actress, playwright, teacher, and author who is credited with creating a new form of theater. Her most recent original work, Notes from the Field, looks at the vulnerability of youth, the criminal justice system, and contemporary activism. The New York Times named the stage version among the best theater of 2016 and TIME Magazine called it one of the top 10 plays of the year. In February 2018, HBO premiered the film version, which was nominated for a Critics' Choice Award. Her television and movie credits include such shows as Shonda Rhimes's new project,  ABC's series For the People and Blackish. She also co-starred on Showtime's Nurse Jackie and was featured on the long running series, The West Wing. Her films include The American President, Rachel Getting Married, Philadelphia, Dave, Rent, and Human Stain. Read more. 
About the Conference
For a vast majority of families, some form of child care is an economic necessity while parents and caregivers work or attend school. In addition to the economic advantages, research demonstrates that young children experience both short- and long-term benefits from high-quality early care and education. Four pivotal studies of early childhood programs, all serving primarily Black children from families with low incomes, demonstrate the importance of high-quality early experiences for lifelong educational, developmental, and economic gains. But the programs in these studies had important attributes—especially related to the comprehensiveness of services provided—that are not prevalent in early care and education today. Learn more about BUILD 2021.

Pre-Conference Sessions
Pre-conference sessions will be held on July 19. These sessions last two to three hours and provide an opportunity to take a deeper dive into the topics with a smaller audience. Space is limited. To register for a pre-conference, make sure you select the ticket with the pre-conference add-on ($475 total) and select your session during registration. Registration
Register before June 11 to take advantage of the early bird rate of $350. After June 11, the rate increases to $450. You must register for pre-conference sessions at the same time you register for the general conference.