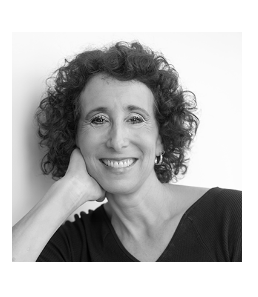 Ready, Set, Pivot: How to Prepare Your Kids (and Yourself) for an Unfamiliar School Year
Thursday, July 30, 2020
1:OO PM EDT (10 AM PDT)
REGISTER today!
Expert Speaker: Sharon Saline, Psy.D.
After a spring semester of remote learning — and no shortage of complications, challenges, and forgotten passwords for students with ADHD — schools are largely reopening in August and September. While each state is dictating its own reopening guidelines, many independent schools and public school districts will likely opt for some type of hybrid learning — a mix of in-person and online instruction. For kids who are alternative learners — those with ADHD, LD, ASD or anxiety — this new educational model, along with their ongoing worries about COVID, is increasing unease and uncertainty to new levels. How can you prepare your kids (and yourself) for an unusual back-to-school season that's filled with novel transitions and uncomfortable change?
In this webinar, Dr. Sharon Saline offers practical, collaborative tools for addressing your family's concerns about setting up a successful start to the school year. You'll learn how to create effective daily routines, cope with anxiety about COVID and social contact, manage challenges with online learning, and balance screen time. Submit your question by posting a comment on this page or email lilly@newhopemedia.com to ask questions about the following:
How to set up daily routines that reduce conflict and build skills for independence
How to deal with general anxiety and health and safety concerns.
How to improve flexibility and cooperation
How to address issues related to childcare and home learning
How to advocate for the educational needs of your child or teen in this new academic environment
---
Meet the Expert Speaker:
Sharon Saline, Psy.D. has focused her work on ADHD, anxiety, learning differences and mental health challenges and their impact on school and family dynamics for over 30 years. Her unique perspective, a sibling of a child who wrestled with untreated ADHD, combined with decades of academic excellence and clinical experience, assists her in guiding families as they navigate from the confusing maze of diagnoses and conflict to successful interventions and connections. Dr. Saline funnels this expertise into her book, What Your ADHD Child Wishes You Knew: Working Together to Empower Kids for Success in School and Life. Heralded as an invaluable resource, her book is the recipient of two awards: Best Book Awards winner by American Book Fest and the Gold Medal from Moms' Choice Awards. She recently published The ADHD Solution Deck.
As an international lecturer and workshop facilitator, Dr. Saline combines psychology with her love of theatre to animatedly present on a variety of topics from understanding ADHD, executive functioning and anxiety in children and teens to working with different kinds of learners and raising digital citizens. Dr. Saline is a regular contributor to ADDitudemag.com and PsychologyToday.com, a featured expert on MASS Appeal on WWLP-TV and a part-time lecturer at the Smith School for Social Work.