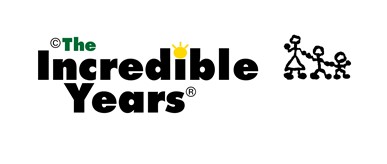 When (Choose from one of two upcoming sessions)
Session 1: Mondays and Thursdays 6pm – 7:30pm Starting Feb. 15 (first class is on a Tuesday due to Valentines Day) through March 31
Session 2: Mondays and Thursdays 6Pm – 7:30pm starting April 11 through May 26
WHERE: Online via Zoom
AUDIENCE: Parents and Caregivers of children ages 1-4
COST: Free
CONTACT: Kristy Southhard Kristy.Southhard@unitedgeneral.org
Phone 360-854-7168
Parenting is both rewarding and challenging! The Incredible Years program works over 14 weeks to develop the knowledge and skills for parents to bring out the best in their kids and family!
In the Parents and Toddlers Basic Program, parents learn how to:
Help their toddlers feel loved and secure
Encourage their toddler's language, social, and emotional development.
Establish clear and predictable routines.
Handle separations and reunions.
Use positive discipline to manage misbehavior.
For more information on Incredible Years®, visit IncredibleYears.com